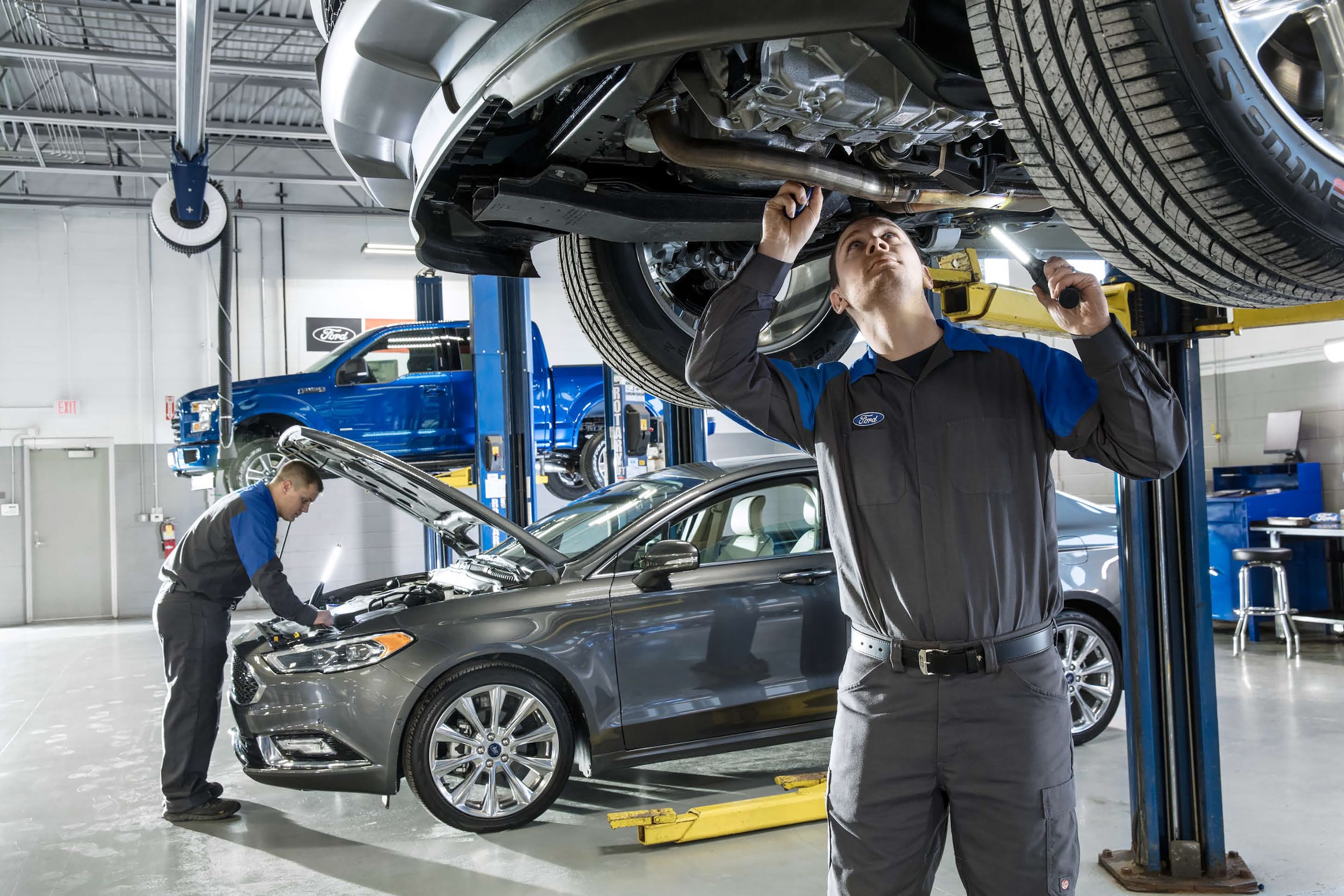 ?

?The first snows have come, and many drivers have already experienced some of the struggles that winter driving brings. Well, it's not too late to get your vehicle ready for cold weather and poor driving conditions, and you can do just that at our Ford service center near Fenton, MI! We've helped many drivers in the area with everything from putting on winter tires to replacing batteries to changing out engine oil, and we can do the same for you. Read below about our service center near Clarkston, MI and how we can help with winter vehicle maintenance!
How to Best Prepare Your Car for Winter Driving Around White Lake, MI
The first item you should get out of the way when prepping your car for winter is getting your winter tires on as even all-season tires struggle with all the snow and ice we get in the area. But there are more than just your tires to look at before we really get into the winter season. There are many fluids to keep your eye on in cold weather, like your engine oil and antifreeze, which both make sure that expensive parts of your car are ready for the cold. You should also keep an eye on your windshield wiper fluid levels because the slush that other cars kick up can reduce your visibility quickly. Plus, you'll always want to be sure your battery is ready to start even as the temp dips below zero!
Find Out More Details About Our Ford Service Center near Grand Blanc, MI
So, getting your vehicle ready for winter is simple but necessary so that you can handle your holiday plans and more with confidence. Have questions? You can always give our Holly, MI Ford service center a call, or just stop by to talk with our service team!