You can get curious about many local body shops and may think that scheduling your car's service near Clarkston, MI, at one can be fine. However, you may want to think that over, and see why servicing your Ford at a dealership can be the more ideal option. From the equipment to the knowledge of your specific Ford, there are many reasons. Find out benefits to servicing your Ford at the service facilities at a dealership and make your appointment at Szott Ford!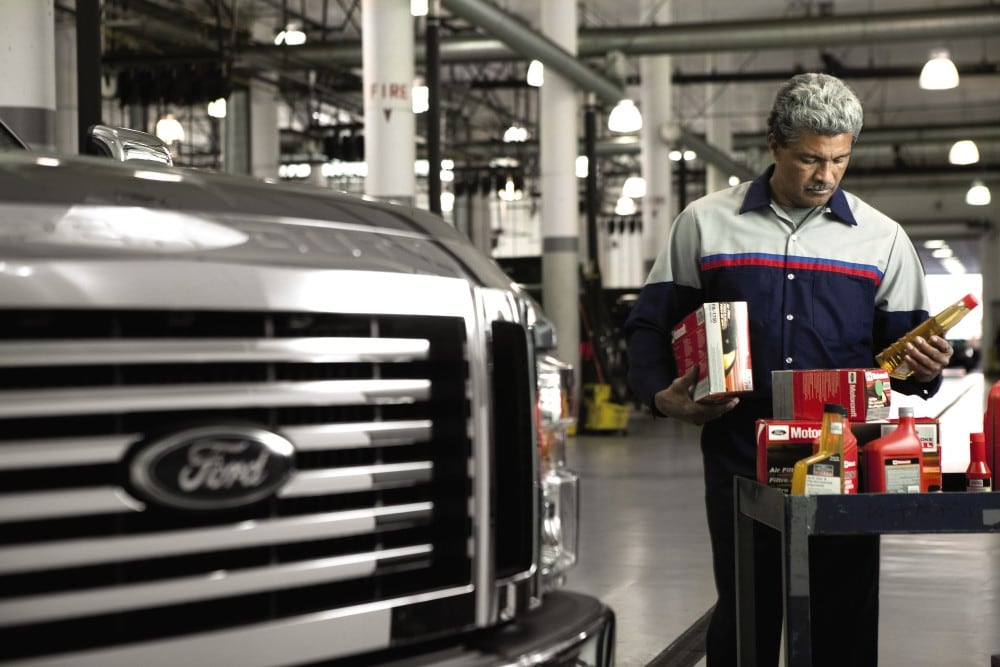 Dealership Service Benefits
You're aware of the regular upkeep that your Ford requires, and if you want a reliable place for all of the routine services near Fenton, MI, a dealership can be the way to go. You can find trained technicians at a dealership, that regularly work on new and used Ford models. That means you can get assurance that the staff has knowledge about your newer or later model Ford when it gets serviced.
Though you may be thinking that the local repair shop is convenient for you, think about the quality of work you want your Ford near Waterford, MI, to get when it gets serviced or repaired. Do you want trained technicians to use the latest equipment and effectively inspect and repair your Ford using genuine OEM Ford parts? Visit a Ford dealership!
Speaking of parts, that is another plus to servicing with a Ford dealer. You have the ease of OEM Ford parts readily available for a replacement for your Ford, and you can feel confident of the quality and fit of these parts, too. Having access to genuine parts also allows for an easy time looking for parts to personalize your Ford near Grand Blanc, MI. Plus, you can get them installed after you order.
Schedule Service at Our Holly, MI, Service Center
If you want to see how a dealership for your Ford service near White Lake, MI, can be optimal, make an appointment with our Service Center at our Ford dealership!